At Spectrum, we pride ourselves on our top-quality staff. We do not believe that just anyone can provide the level of training and support that we strive to provide our clients, so we are endlessly choosy in whom we hire as part of our team. All of our lead staff have advanced degrees and specialized training in their areas of expertise. Support staff have specialized training and are either pursuing educational degrees, advanced training, or have specialty training and skills that make them unique among applicants.
Jole Lehr-Fizer, M.Ed., BCBA, CTRS  —  Jole offers over 12 years experience blending social and recreation skills instruction into a community-based social group setting focused on building both social and group recreation skills of clients with ASD. Additionally, she offers the unique behavioral training and application of a Board Certified Behavior Analyst (BCBA) to support the behavioral challenges of clients that arise from their misunderstanding of the world around them. Jole has a Master's degree in Education with certification as a BCBA and Certified Therapeutic Recreation Specialist (CTRS).


Jan Motriuk, MA, M.Ed.   —  Jan has been serving Austin families and students with ASD for over 18 years in school, home and community settings. Jan's experience as a parent and in-home trainer, client educator and 7 years as a member of the RRISD Autism Team have given her a lifespan view of ASD and the importance of building and generalizing skills across all environments. Jan holds a Master's degree in Education from the University of Texas. With a particular expertise in teaching social skills to persons with ASD Jan has an in-depth understanding of the social interaction skills needed for a lifetime of success.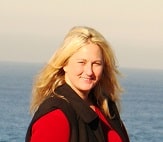 Shanna Kemp, M.Ed. —  Shanna began at Spectrum as a consultant and trainer for area school systems, with a specialty in educating and including students with autism spectrum disorders and ADHD in the general education setting. Now, Shanna manages the business and financials of Spectrum from her office in Oklahoma.  Shanna also provides phone and skype based parent coaching to families struggling with their schools and/or children. Prior to joining Spectrum, Shanna worked as the Autism Specialist for Round Rock ISD for 6 years providing programming, behavioral and educational support to families and staff. Shanna has a Master's Degree in Autism and Emotional Disorders from the University of North Texas as well as additional certification in Early Childhood and K-12 Special Education Services.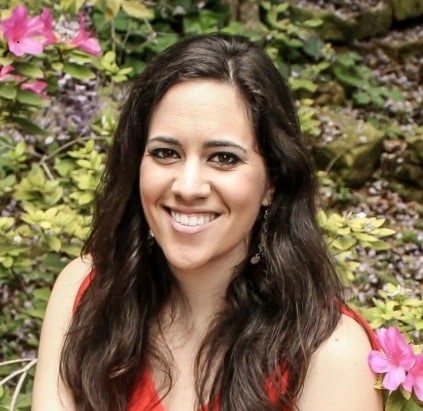 Amanda Pena, M.A., LPC — Amanda is a Licensed Professional Counselor with a wealth of experience in applying Cognitive Behavior Therapy (CBT), Acceptance and Commitment Therapy (ACT), and other therapeutic tools benefiting the needs of persons with Asperger Syndrome, Autism Spectrum Disorder, ADHD and related social communication challenges.  Amanda's understanding of anxiety and emotional regulation and the impact those struggles have on vocational and educational outcomes make her the ideal therapist for persons seeking to control the anxiety and sensory needs that impair their daily activities, ability to work and ability to successfully pursue education goals.
Ande Papendorf, —  Ande holds a degree in Psychology and has discovered her life's passion and new career focus through working with us at Spectrum as a teaching lead and assistant.  Ande worked as Spectrum's Office Manager while pursuing post-graduate education in applied behavior analysis and working intensively as an attendant for young adults with ASD.  Ande is currently working to help develop more programs for young adults.
Kim Dolmanet, M.A., CCC-SLP  —  Kim received her Master's Degree in Speech-Language Pathology from the University of Texas at Austin.  She has worked in public school settings for 15 years, specializing in providing services to secondary students with social-cognitive deficits. In addition, Kim has supervised graduate students from the University of Texas both in the University clinic and in off-campus practicums in the schools. Teaching social skills to older students and adults is Kim's passion and she is very excited to be part of the team at Spectrum!
Bryan Buzbee, CTRS  —  Bryan loves the outdoors and encourages his clients to try new activities that are challenging and fun while supporting their needs through recreation therapy.  Bryan obtained his bachelor's degree in Recreation Administration from Texas State University in 2009 and has been a part of the Spectrum family since 2010.
Amanda Wilsterman, MSLRS, CTRS —  Amanda graduated with a Master's degree in Therapeutic Recreation and a Bachelor's degree in Dance education from Texas Sate University.  Amanda began working with Spectrum as a CTRS intern in 2012 and is now Certified Therapeutic Recreation Specialist.  Amanda's energy, creativity and delight in her job make her a special addition to the Spectrum Team.  One of Amanda's passions is dance and she loves to incorporate music and movement into her client's daily living routines for health and well-being.
 Camille Hernandez, CTRS- Camille is a Certified Therapeutic Recreation Specialist and a recent graduate of Texas State University. She believes strongly in cultivating independent, functional skills in her clients through recreation and leisure participation. She developed a passion for working with individuals on the spectrum, of all ages, during her internship at Spectrum. She loves sports and outdoors and loves introducing her clients to new experiences. In addition to providing Recreation Therapy services, Camille also provides Aquatic Therapy services to clients who are interested in the benefits of receiving therapy in an aquatic environment. Camille also works as an assistant in Spectrum social groups and does private work as an attendant for individuals on the spectrum. She is thrilled to part of the Spectrum team!
Sarah Norris. CTRS  —  We are delighted with the newest addition to our Recreation Therapy Team!  Sarah has over 5 years experience as a Recreation Therapist bringing healthy activities and options to persons of all ages.  In addition to her land based TR activities, Sarah offers Aquatic Therapy to her clients who would benefit from water-based activities and exercise.
Earl Van Horn, Behavioral Consultant – Earl formerly served as the Special Education Department Chair at AISD and is particularly well versed at addressing the complex and multifaceted needs of individual students with spectrum disorders.  With over three solid decades of solid person-centered teaching skills, Earl is an acknowledged expert who works exceptionally well with those who are coping with social communication and anxiety challenges.  Earl is a certified Special Education Pre-K to 12 professional with a Bachelor's degree in psychology and advanced training in teaching from UT Austin.  As a result of his passion for his work and his interpersonal and inspirational abilities, he has rapidly become a student favorite.
Kristen Trocin, Psy.D- Kristen is a Licensed Psychologist in Texas. Dr. Trocin has specialized experience providing evidence-based therapy for children with Autism Spectrum Disorders. Dr. Trocin also has extensive experience with caregiver-mediated intervention, believing that caregivers are an essential resource in encouraging their child's development of key skills and abilities. Moreover, Dr. Trocin specializes in implementing Cognitive Behavioral Therapy (CBT) strategies in both individual and group settings. These approaches are useful in improving emotional regulation, developing coping skills, and encouraging social thinking.
Chasey Packer, MA LPC-Intern, NCC (Supervised by: Kimberly Weaster, M.Ed., LPC-ACS, NCC) joined Spectrum after graduating in May 2016 with her Masters in Counseling.  While pursuing her degree, Chasey discovered an affinity for working with people with atypical neurodevelopment and conducted the majority of her research and projects in this area.  Chasey uses both Rational Emotive Behavior Therapy and Cognitive Behavior Therapy to help clients achieve their goals.  In her personal time, Chasey has served as lead (since 2010) of a special needs ministry at her church, supporting children to adults.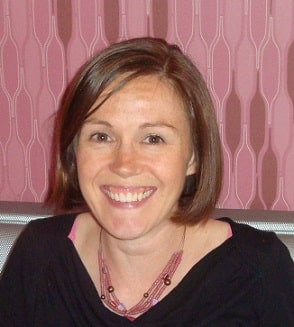 Nicole Thibert, Psy.D.  —  In 2010, Dr. Nicole joined Spectrum as a partner with the goal of providing the emotional and psychological support needed by families and clients.  Nicole contributed extensively to Spectrum's expansion to therapeutic services and our hiring of psychologists, counselors and social workers to meet our client's needs.  On February 26, 2012 Nicole passed away after a two year fight against lung cancer.  Her legacy continues to live and grow at Spectrum.